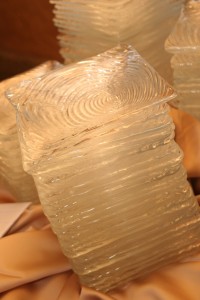 Services
TIME to DINE Chefs & Caterers is a Full Service Event & Catering Company. That means we understand that it's much more than food that's required to have a successful event. This is why we we offer many other services to complement your event and bring your vision to life.
CUSTOMIZED MENU PLANNING
We listen to you, and ask the right questions so that we understand the guests you are hosting. We strive to craft a wonderful menu that will appeal to most everyone, even the gluten-free/paleo/diabetic/no nuts/lowfat/vegans! Our goal is to ensure that the food is as exceptional as the service.
PROFESSIONAL STAFFING
At TIME to DINE, we provide all the Service Staff you may need. We have a team of excellent trained Servers, Chefs, Attendants and Bartenders to cater to your guests. Our team of professionals will give your guests warm and expert attention.
RENTALS
Often events will require the rental of tables, china, glass or silverware. Sometimes it may be specialty linens that would take your reception to the next level. We are more than happy to provide and suggest the right items you may need to make your event exquisite.
FLORALS
There's nothing like walking into a room adorned with magnificent bouquets of flowers and plants. It truly brings the room alive and adds to the festive nature of your event. At TIME to DINE, we partner with our Florists to design the best arrangements to fit your occasion.
SERVICE STYLES
Just like there are different types of foods, we provide different styles of service to convey the type of atmosphere that would be best for your guests. If it's a casual luncheon, a Drop-off/Set-up Service would work well, from one of our Friendly Catering Ambassadors. Other times a Buffet Dinner would be perfect. Perhaps you're having a party or reception, we would then offer Themed Action Stations, complete with Chef Attendants to keep your guests moving and mingling throughout the evening. Maybe Family Style Service is really what you want. Salads are preset, then the Main Course is brought on platters to the table for your guests to share. Other times you may want an elegant, Served and Seated dinner.
There are so many details to orchestrate beforehand and behind the scenes to pull it all off. That's why we are here, to mind the details and make it effortless for you! At TIME to DINE we provide it all. From buffets, to themed stations, to plated dinners we are there for you.